We are so thrilled and honoured to have won the Business of the Year award at the Zokit Spring Conf event last week at Cardiff City Stadium.
Dawn and Rachel attended the day to share awareness about the Mental Health First Aid courses that Ajuda are now offering and always love opportunities to talk to others and network in the business community.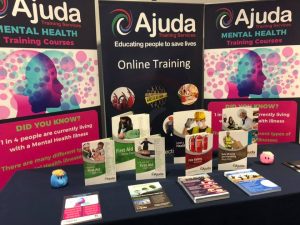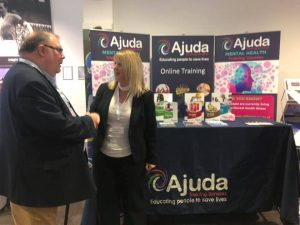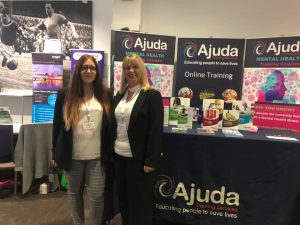 It was a fantastic day, with lots of knowledge and inspiration shared from other business owners. Dawn talked about her tips on how to run a successful and healthy business, and the room was full of other Entrepreneurs who wanted to take away some of her advice and knowledge.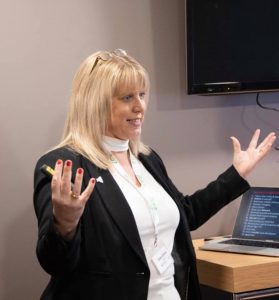 The awards took place at lunch time, after a delicious 3 course meal. There was a great buzz in the room of people enjoying the day, networking and those pre-awards excitement started to fill the room.
The awards were presented by Ruth Wignall, who is a trustee of the Charity of the day, Cancer Research Wales, who are a fantastic charity that both Dawn and Rachel have also fundraised for.
It was great to see all the fantastic businesses winning their awards and a huge congratulations to each of the well deserving winners.
The final award, Business of the Year, was presented by Ashley and Rayner Davies of A&R Group and when it was announced that Ajuda were the winners we couldn't believe it!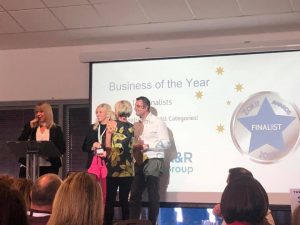 Dawn collected her award on stage and said her thank you's and we have been bursting with pride and gratitude since Thursday.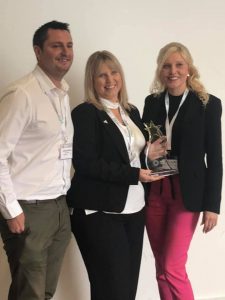 Thank you to everyone who chose us as the winner, we shall continute to grow as a business, training people with the life skills that really can help to save lives.