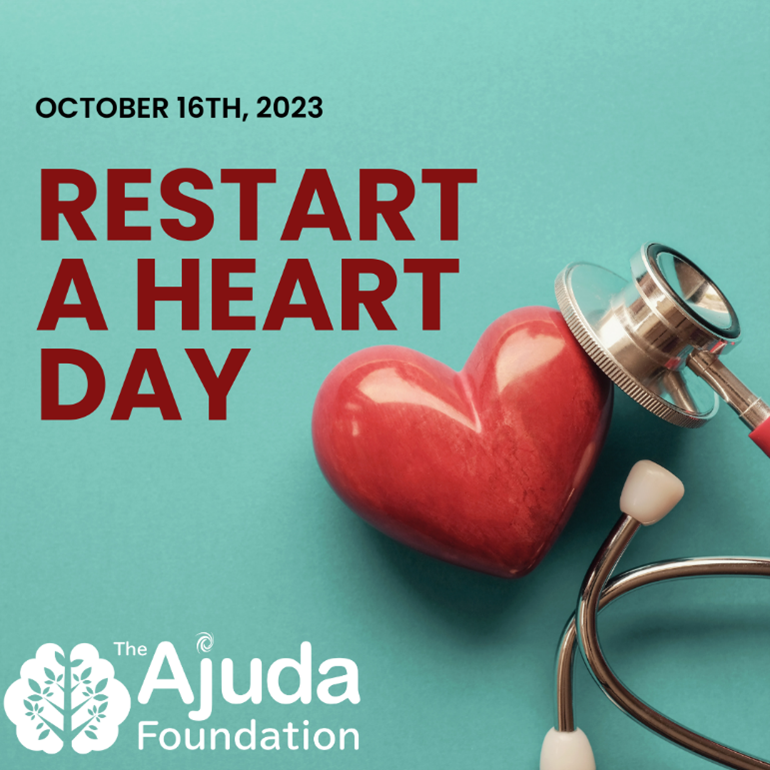 In the UK, a sobering statistic reminds us that approximately 460 individuals lose their lives to circulatory diseases every day, translating to one tragic death every three minutes. The importance of this information cannot be emphasised enough. However, the simple knowledge of First Aid and CPR presents a remarkable opportunity – it can increase a heart attack victim's chance of survival by a staggering 80% when administered promptly. These are not just skills; they are lifesaving tools that can make the difference between life and death for anyone in need, be it a loved one or a stranger on the street.
But how do you go about performing CPR when it becomes a critical necessity? In such a situation, calling 999 and initiating CPR immediately is paramount. On our First Aid Training courses we teach CPR in-depth and how to use a defibrillator. But for now, we have included the steps to act immediately when faced with an emergency.
Gently shake the shoulders
Gently tip the head back and lift the chin to open the airway.
Look, listen and feel for normal breathing.
Arms straight and shoulders above your hands, depress the chest 5-6cm.
Pinch the nose and seal your mouth around the casualty's mouth.
Blow just enough air to make the chest rise.
The Restart a Heart Project:
The Ajuda Foundation has created 'The Restart a Heart Project' which launched last year in the Fairwater Community of Cardiff. This initiative aimed to provide CPR and Defibrillator (AED) workshops and training that will benefit not only Fairwater's residents but also those in the surrounding areas. We have taught over 1000 children with our free CPR sessions which have been funded by generous donations that we've received from individuals and local businesses.
The Restart a Heart Project is the brainchild of The Ajuda Foundation and its dedicated volunteers. Funding for this project primarily comes from The David Hill Memorial Fund.
The David Hill Memorial Fund was established by David's family as a heartfelt response to the tragic loss of Dave, fondly known as 'Hilly, who unexpectedly suffered cardiac arrest on July 18th, 2022. Hilly, a native of Grangetown, Cardiff, later made Fairwater his home alongside his wife, Deb's.
A devoted farther to sons Rhys and Nathan, as well as stepchildren Stacy, Amy, Cameron, Jack, and Connor. Dave also cherished his role as a loving grandparent to five grandchildren – Jacob, Madison, Kaitlyn, Scarlett, and Reuben. Dave's professional journey as a lifeguard equipped him with CPR and Defibrillator training, making him well-prepared to save lives.
Hilly was a beloved figure among all who crossed his path, a respected member of the local community, and someone who always went the extra mile to assist others. Now, we endeavour to perpetuate his legacy through the Restart a Heart Project, which will impact CPR and AED skills to both children and adults.
Utilisation of Funds:
The objective of this project was to create legion of "Hilly's Heroes" and educate them in vital CPR techniques and the safe utilisation of AEDs. The legacy project started with aspirations to enhance the safety of Fairwater's residents, and now with additional funding, we are fully committed to extending its reach to raise awareness about early CPR and AED use throughout Cardiff and its neighbouring regions.
As we observe Restart a Heart Day, we are reminded of the incredible potential that knowledge holds and its capacity to transform our communities. The David Hill Memorial Fund and the Restart a Heart Project states how even in tragedy, hope can be kindled, and loss can become an opportunity to save lives.
By arming ourselves with the knowledge of CPR and defibrillator usage, we can all become heroes, much like Hilly. We possess the power to enhance the safety of our neighbourhoods, strengthen our communities, and make our world a better place. Let us honour his memory committing to equip ourselves with these life-saving skills. Together, we can bring about positive change, one heartbeat at a time.
Choose your preferred date and book yourself onto a CPR / First Aid course here!
For more information on our First Aid courses contact us on:
 02920 576883 or email admin@ajuda.org.uk