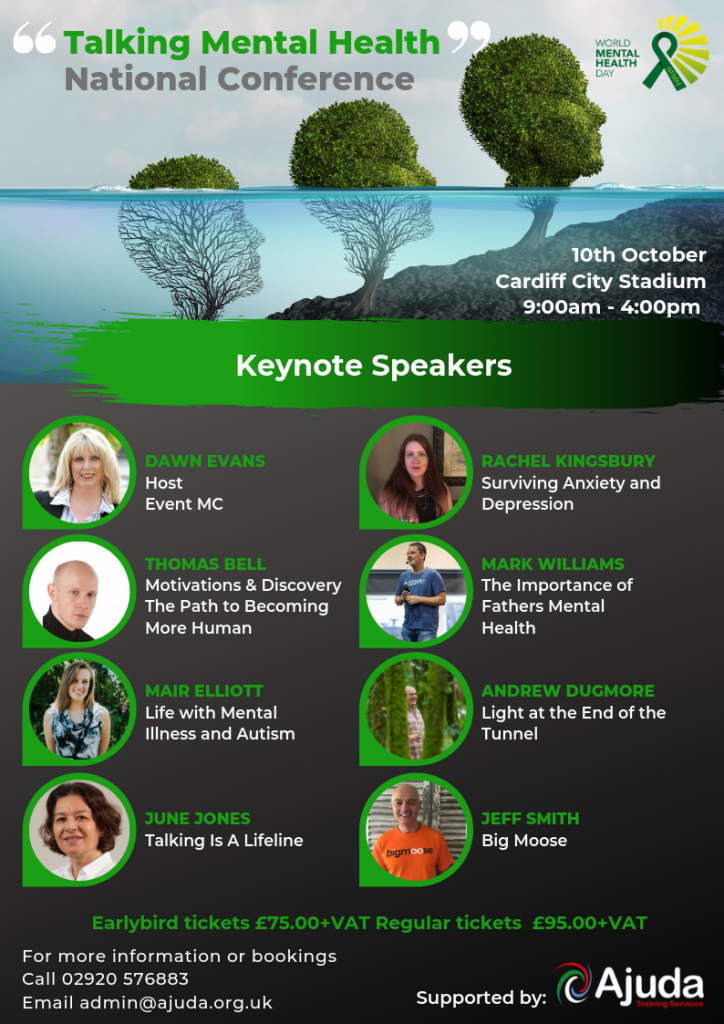 Talking Mental Health National Conference will be taking place at Cardiff City Stadium on World Mental Health Day. (Thursday 10th October 2019)
The conference is full of knowledge, inspiration, success stories, all related to mental health conditions.
There will be fantastic key note speakers talking through out the day, one of which is Thomas Duncan Bell, otherwise known as The Bipolar Businessman.
Thomas is mental health speaker, working with everyone from the Institute of Directors, to Red Letter Days and even Prince William & Harry's Heads Together Charity.
He also writes a blog called The Bipolar Businessman where he enlightens to others to the fact, that they're not alone.
"My mission is to change peoples perception of mental health in business… to prove that it's because of our diversity that we are more valuable assets as human beings… And if in reading my stories, or watching my videos, you find something, of that missing part of yourself, then I'm glad I was there as a catalyst for change…"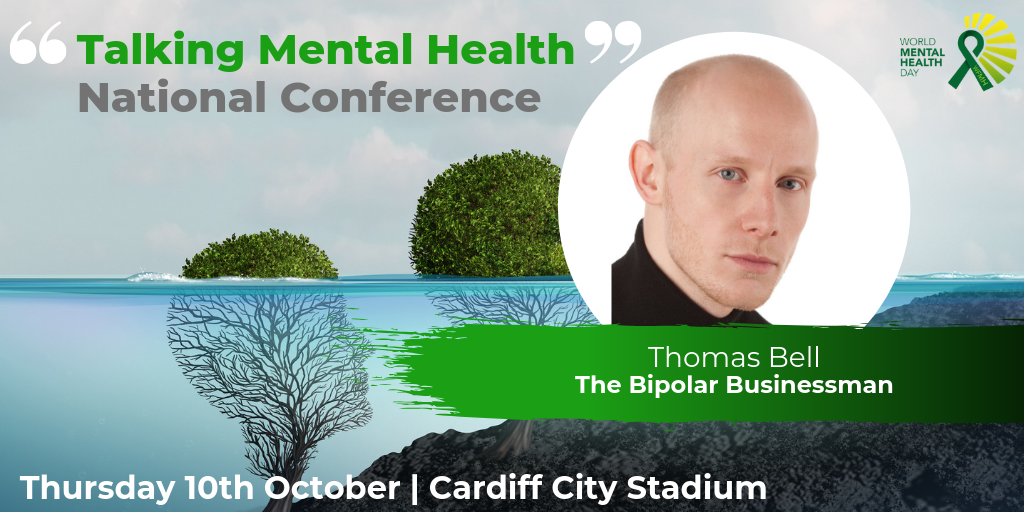 His talk is titled "Motivations & Discovery – The Path to Becoming More Human" and we cannot wait to hear his story.
For more information about the event or to book tickets please click here