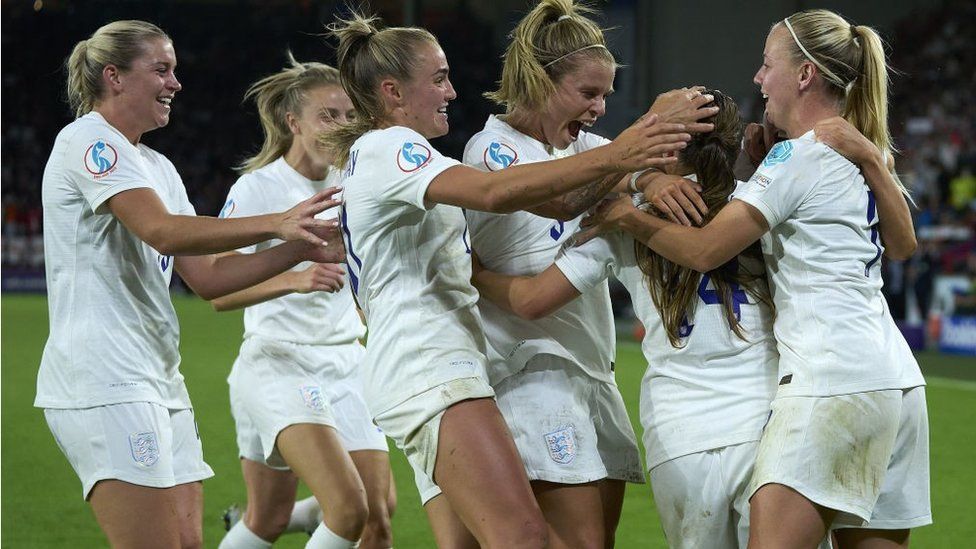 England Women's Football Team's victory gave us a reason to celebrate. This is the first time the England women's team have won an international competition!
The whole world admires players' exceptional skill throughout the tournament. In addition to their extraordinary performance, we should also shine some light on those who work in the shadows.
Given that football is one of the most popular sports around the world, the emphasis must be put on the health and safety aspects of it. Injuries are by far the greatest problem encountered in football in terms of their impact on players. This is especially relevant for women's game, given the potentially greater occurrence of serious, long-term injuries such as knee ligament injuries, compared to male players.
An integrated and cohesive medical and physical performance team is essential for preparing players to maximise their availability for the coaches by optimising physical performance, whilst minimising injury risk. Knowledge of first aid procedures is extremely important for anyone involved in a football game, from members of the coaching staff and judges to the players.
Upgrade your emergency first aid training and be prepared to help people.
Medical emergencies can strike at any time whether you are on or off the football pitch. From common injuries to life-threatening situations such as sudden cardiac arrest, understanding basic first aid can help save lives.
Some treatments and injuries in sports first aid could include:
• Use of automated external defibrillators
• Head injuries and concussion
• Internal and external bleeding
• CPR
• Muscle and joint injuries
• Broken bones
• Asthma attacks and seizures
• Chest pains and heart attacks
• And many more.
Ajuda Training is pleased to offer a full first aid courses for coaches, PE teachers and anyone who is in need or wants to get those skills. We offer a whole range of certified first aid courses for you to choose from.
Make sure to check them out to gain the confidence and knowledge to help save lives.
#futbol #ladiesfootball #womeninsports #soccergirls #fawsl #soccergirl #women
#lionesses
https://www.ajuda.org.uk/product-category/courses/first-aid/