You could get Funding for your Training and Development
ReAct is a funding scheme provided by the Welsh Government for anyone who's facing redundancy and lives in Wales.
It's a grant that funds qualifications and courses to aid your personal development, allowing you to bring your skills up-to-date and add valuable qualifications to your CV.
ReAct awards up to £1,500 to fund your training. You can split the funding between numerous courses and it can help you cover expenses while you train, like childcare and travel, if you need extra support.
All you have to do is chat to an adviser at Careers Wales who'll discuss your options, complete your funding paperwork and put you in touch with a training provider – that's where we come in.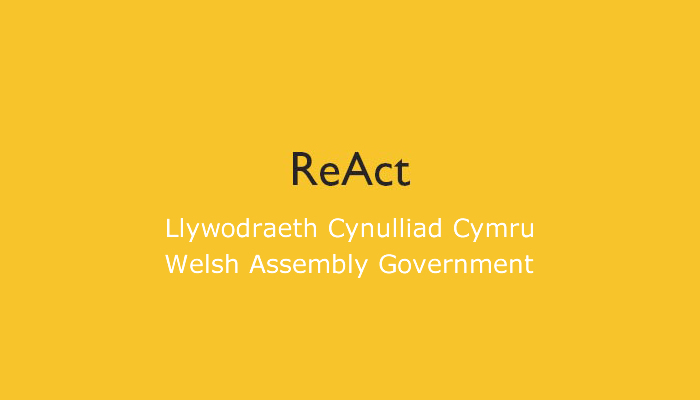 Here at Ajuda we are committed to helping the Welsh Government and Careers Wales to deliver the ReAct retraining programme. We specialise in certain industries and topics, so when you're shopping around for the right course, be sure to check out all the courses we have available to you..
We can help you gain qualifications in:
First Aid
Mental Health First Aid (Adult and Youth courses available)
Fire Safety
Fire Marshal
Leadership and management
Business skills
Education and training
Customer service
Health and safety
All of these courses and many more can be found here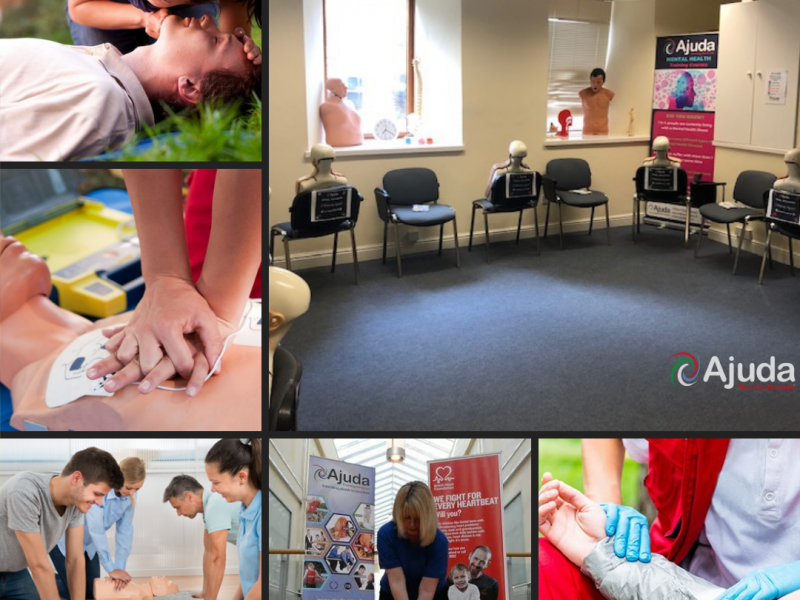 What sets us apart from the competition?
We have a team of reliable dedicated, enthusiastic dedicated trainers ready to teach 24 hours a day, 7 days per week if required.
We can teach our courses through the medium of Welsh.
All our professional trainers hold full teaching qualifications.
Ajuda offer free First Aid Training to local school children.
Our exam papers are available in 14 different languages.
Our industry knowledge is extemporary
Where do I start if i want to access the Welsh Government's ReAct funding?
1. Call Careers Wales on 0800 028 4844 and make an appointment
Once you are booked in, all you need to do is turn up for a chat. This will be when you discuss what training is best suited to you. You'll have personal support from a specialist guidance adviser, who will help you look at your CV, discuss your work experience and map out your career ahead. They'll advise which courses you'd benefit from and you can tell them which skills you'd like to develop.
2. Help Careers Wales to fill out your application
You will now need to apply to the Welsh Government to access the £1,500 grant. Careers Wales fills out the forms on your behalf based on what you want to do and what's discussed in your meeting. They will make it really easy for your so you can concentrate on your future.
3. Pick who you want to deliver your course
There are a number of training providers that are ready to deliver courses through the ReAct retraining programme. Ajuda is one of the providers based in Cardiff Bay. All you will need to do is let us know that you have secured the grant and we will book you onto course your interested in.
4. The Welsh Government pays your course fees
You do not need to do anything.
Our team at Ajuda will contact Careers Wales and the Welsh Government, so the billing process happens completely behind the scenes.
5. Enjoy Your Training Course(s)
All you need to to is attend the course and enjoy learning new skills.