We are in this time of year when everyone starts running out of time to find the perfect presents for their relatives and friends. Although it is one of the most festive and positive months, many of us may not see it that way. Christmas might be an extremely rough time for people suffering from mental health conditions. We gathered some useful tips to help you manage with all sorts of Christmas problems and hopefully lower the pressure you put on yourselves.
1. Don't waste your time
Have you ever run out of tasks and end up sitting purposelessly at work? Yes? That's great news! You can use this time to think about your Christmas presents! But don't make them a priority and postpone your tasks to do it. You need to prioritise all your commitments and after fulfilling them (or during the lunch break) you can plan your presents.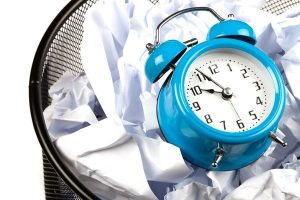 2. Wrap up your work
During one of the busiest times of the year everyone is overloaded with work either in their workplace, at home and often both! It is important for you to know your limits. You don't need additional tasks before Christmas if the deadline is long after the festive period. Make a list of all your work commitments and put them in the order according to their deadlines. This will help you focus on the most important tasks instead of starting for the ones that you won't be able to finish. If you have too many tasks assigned before Christmas, try to speak with your manager to come up with some solutions.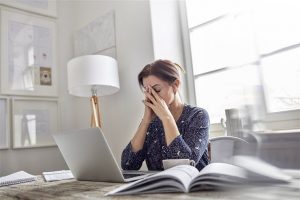 3. Time to relax
We all need time out regardless of what's going on in around us. It's completely fine! You don't need to worry about everything this Christmas. Ask your family and friends for help or, if you don't want to ask them directly, try to convince them using some Christmas movies. Prepare a simple movie night (no special dishes – just popcorn and hot chocolate) and relax with your loved ones. After such a night you might suggest that would be fun to try out some of the movie ideas and voilà! You've got some voluntary help from your loved ones and priceless time you spent together.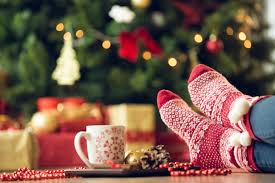 4. Drinking – Keep an eye on that!
Don't fall into the illusion that alcohol makes you happy and that all the problems seem to fade away after a glass of wine. The fact is that alcohol can make you feel relaxed but it's just temporary. Your problems won't disappear and postponing them won't help you deal with stress. In fact, it'll leave everything on the last minute and your stress scale might just blow up. Don't fall into this trap. Stay with the recommended limits or just go out with your friends to reduce the stress instead of sitting at home with a bottle of wine.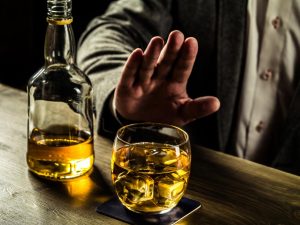 5. Food Fight
Christmas time is a perfect excuse for all-day meals. We don't do breaks. The temptation to overindulge with food is enormous and that is the reason to stop and think. Our diet has a huge impact on our mood, and this may cause some mood swings during Christmas as we all want to put the diet aside. But we need to remember that maintaining a balanced diet is extremely important to prevent irritability and to maintain stable mood.
6. Sleep Tight
With all the responsibilities and Christmas rush, people tend to disrupt their sleeping patterns to make sure that everything is perfect. But sacrificing the sleeping time just to achieve a perfectly decorated house might not be the best idea. You should have enough sleep because if you don't, you put your mental health at risk. Divide the Christmas task between members of your family this year and make sure that all of you, including yourself, are having enough sleep during this festive time of the year.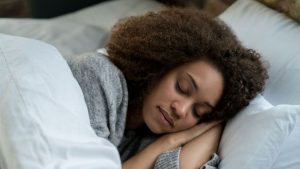 7. Socialise
Feeling lonely can also have an impact on your mental health. For some people Christmas might feel like an emotional tornado while for others this might be the loneliest time of the year. All of us should keep in touch with our loved ones but also find it as a chance to meet new people to socialise with. Go out for the Christmas Market or Christmas Wonderland and have fun! That's your chance to join the random choir singing Christmas songs or bump on some stranger with whom you can later go for a hot chocolate. Don't miss out!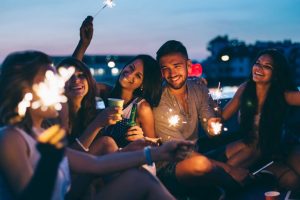 8. Exercise
Winter cold and exercises? It doesn't sound like a good motivation. But that should become your routine especially during this festive time. Sport makes a huge difference for our mental health. That doesn't mean you have to get up at 4 and go for a run so you can still stick to the schedule. Dancing around and singing also qualifies as exercises! Choose something you enjoy, and start to feel the difference in your life as this becomes routine.
9. Stretch your mind
Apart from physical exercises, you should keep your mind on track, as well. Ajuda offers a vast variety of courses including Mental Health training courses. You can increase your awareness to help yourself and others. Don't miss out on the Mental Health & Wellbeing Show which takes place in May 2020. Christmas time is the best opportunity to offer mental help and this show might be your perfect gift for your loved ones.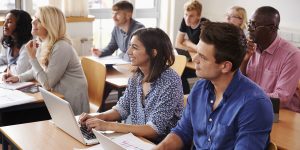 Christmas time might be the most dangerous time of year for people struggling with mental health issues. Don't underestimate it. Make sure that you, your family and friends are aware of this problem. Spread the word to make Christmas special for all people in your surroundings. Be the one that makes a change! And most importantly, be the one who cares for himself before you decide to take someone else's problems on your shoulders.
Find time for yourself – take a long bath or go on an errand. Even five minutes for yourself might be helpful to keep your life balance.