The first Talking Mental Health Conference in Wales was so successful that will be staged for a second year, organiser Dawn Evans has revealed.
The event held at Cardiff City Stadium to coincide with World Mental Health Day on October 10 was sponsored by Remploy and opened by the Lord Mayor of Cardiff, Councillor Daniel De'Ath.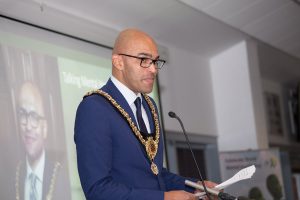 Among the 120 attendees were Jack Sergeant Alyn & Deeside AM and Dr Henk Parmentier, Vice President for Europe at the World Federation for Mental Health.
Following the death of his father Carl, suicide prevention campaigner Mr Sergeant has launched an initiative called The 84, named after the 84 men who take their own lives each week in the UK.
Jack said: "The more we can talk about mental health, the more we can help people get through their days."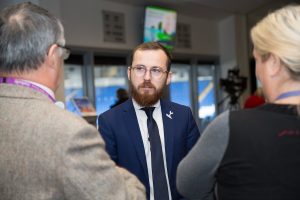 There were 30 exhibitors including Mind Cymru and Action For Children, and the line-up of speakers included former Bristol, Wigan Athletic, and Wales footballer David Cotterill, who talked about the pressures of international football and their effect on mental health, and June Jones, the Campaign and Strategy Lead for Time To Change Wales, which aims to end the stigma associated with having a mental health issue.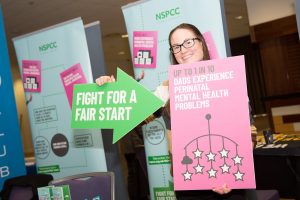 Peter Davies, Regional Director, Wales, for ABF The Soldiers' Charity, also talked about the mental health support it provides to soldiers, veterans, and their families, and Rachel Kingsbury, a mental health first aid trainer with the Ajuda Training Academy, spoke about the impact of anxiety and depression.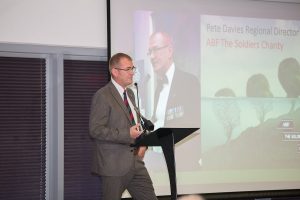 Dawn, the CEO of Ajuda, a multi-award-winning specialist mental health and vocational training company based in Cardiff, said: "We offer groundbreaking mental health first aid training to our clients and we see how important talking about this issue is for so many people in workplaces across Wales.
"So, we decided to bring people together to talk about the subject, to share insights, create strong relationships, and share best practice. We hope our conference will help to end the stigma about discussing mental health.
"The event had such a warm reception that we felt we must host the conference again next year in Cardiff on October 8."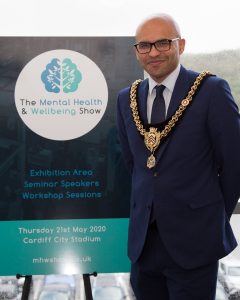 Dawn is also the driving force behind the Mental Health & Wellbeing Show which will be coming to Cardiff on May 21, 2020. You can book tickets here.
There will be 60 exhibitors and 20 seminars all on topics related to mental health and wellbeing.
Attendance is free with seminars starting at £10 and the show sponsorship partner will be Remploy.
One in four adults, along with one in ten children, will have a mental health issue.
These conditions can profoundly affect millions of lives, affecting the capability of people to make it through the day, sustain relationships, and maintain work.
The stigma attached to mental health issues can make it more difficult for those affected to pursue help.
We can make a difference and contribution by raising awareness. Talking Mental Health is a national conference to help people understand and recognise poor mental health and to make a difference.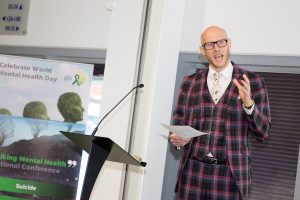 Keynote speakers talked about their own personal journeys with mental health conditions, sharing their recovery stories. A range of companies and services attended on the day, showing how they support people with a mental health condition.
The event was a day of inspiration, motivation, learning, networking, sharing and positivity around mental health.