Mair is a young patient  activist, speaking openly about life with mental illness and autism.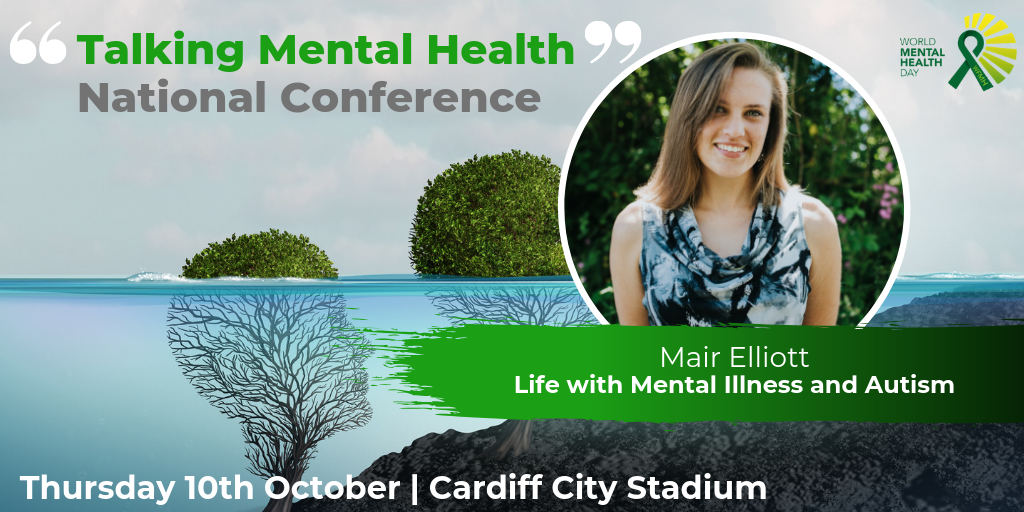 We are delighted to be including her in the programme of amazing keynote speakers at the Talking Mental Health Conference at Cardiff City Stadium on World Mental Health Day (Thursday 10th October)
Mair's activism includes public speaking, trying to affect change in mental health and/or autism services by contributing to relevant organisations, panels, committees and executive boards.
"I hope to break down misconceptions, stereotypes and stigma relating to mental illness and autism, and to create a future where mental health services are fit for purpose."
We're so excited to hear what she has to say at the event.
Tickets are available to book, with early bird prices available until the end of August