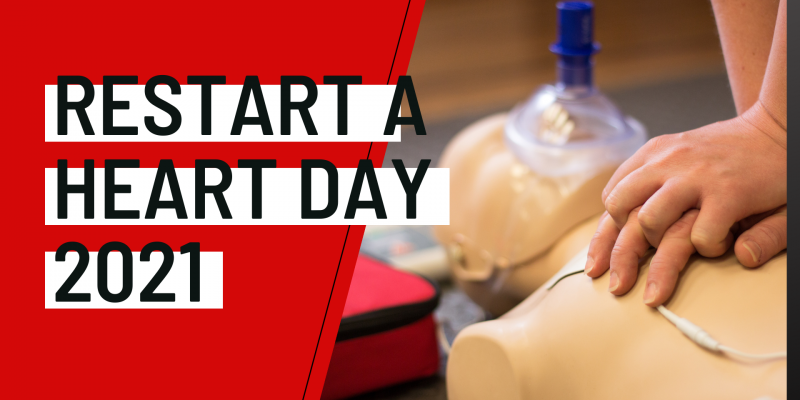 The 16th of October is just around the corner and that marks Restart A Heart Day. On this day the team at Ajuda, The British Heart Foundation and many more will be helping raise awareness of Cardiac Arrest and the importance of First Aid and CPR knowledge.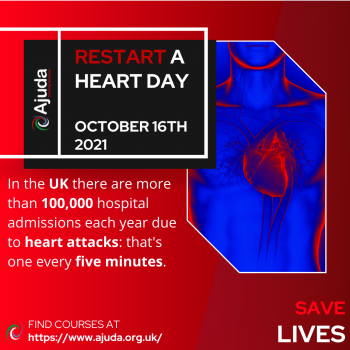 Every day in the UK approximately 460 people die due to circulatory diseases, that's 1 death every 3 minutes. That is some scary information, am I right? Believe it or not the simple knowledge of First Aid and CPR means you could potentially increase a heart attack victim's chance of survival by a whopping 80% if you administer CPR straight away. That is why these skills are so important for everyday life, whether it be a loved one or a stranger in the street you could save a life.
Now how do you perform CPR in the situation that it is needed? If you witness a cardiac arrest, you must call 999 and start CPR immediately. Due to the current pandemic, the British Heart Foundation has made some minor changes to how CPR is to be performed, but here are the current steps:
Step 1: Shake and shout for help.
Step 2: Call 999.
Step 3: Don't put your face close to theirs. If you think there's a risk of infection, use a towel or a piece of clothing and lay it over their mouth and nose.
Step 4: Give chest compressions only – do not give rescue breaths.
Step 5: Continue until an ambulance arrives.
Step 6: After the ambulance has taken over wash your hands!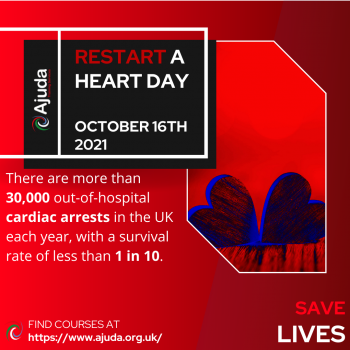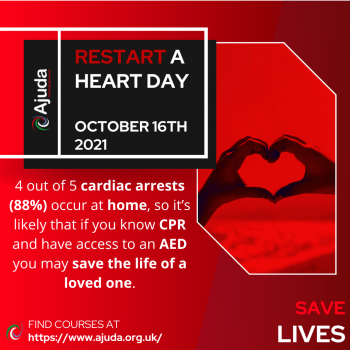 We at Ajuda understand how important these skills are, hence why we offer a wide variety of FIRST AID courses that will teach you the skills necessary to save lives.
Emergency Life Support

Level 3 Award in Emergency First Aid at Work (RQF)

Level 3 Award in First Aid at Work (RQF)

Level 3 Award in First Aid at Work Refresher (RQF)

Level 3 Award in Paediatric First Aid (RQF

)
To view our selection of courses on Life Support and First Aid, please take a look at our available courses here.