Happy International Women's day to all of our customers and readers – we hope you have the opportunity to share this day with the wonderful women in your life.
This year's International Women's Day Theme is #EachforEqual, promoting equality among every single walk of life.
Their official website reads:
"An equal world is an enabled world.

Individually, we're all responsible for our own thoughts and actions – all day, every day.

We can actively choose to challenge stereotypes, fight bias, broaden perceptions, improve situations and celebrate women's achievements.

Collectively, each one of us can help create a gender equal world.

Let's all be #EachforEqual."
Equality is such an important and crucial virtue we must all strive for in our world to ensure everyone has the opportunities they deserve.
Our director Dawn, is a prime example of someone who always grasps every opportunity she discovers and has achieved a fantastic amount in the past few years, and over her entire career. Some highlights of recent successes are highlighted here.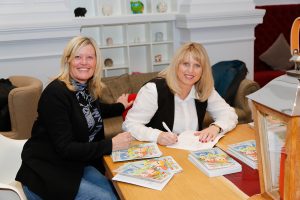 Dawn has become an author!
Dawn has recently published the first book in her exciting new Children's Book Series – AJ and Uda's First Aid Adventures! 
Dawn decided the create the AJ and Uda book series to introduce first aid to young children in a fun and easy-to-understand way – and the first book in the series has proven to be hugely popular!
The series follows the adventures of two young siblings, AJ and Uda, as they travel around the country and find themselves using their life-saving first aid skills wherever they go. In each book in the series, AJ and Uda will discover a casualty and will need to use a different life-saving skill to help the person affected.
Reached the Mount Toubkal Summit 
The ABF Soldiers' Charity is one very close to Dawn's heart, and she regularly fundraises for them in a variety of different ways including her events. In September 2019, Dawn took on another big challenge for ABF Soldiers' charity – climbing Mount Toubkal in Morocco.
Standing at 4,167m, Mount Toubkal is the highest peak in the Atlas Mountains and the tallest mountain in North Africa.
Dawn took on the challenge accompanied by her husband, Ianto, who both served in the army for a combined total of 45 years. Together they smashed the challenge, and also raised an amazing £4,132.33 for the charity.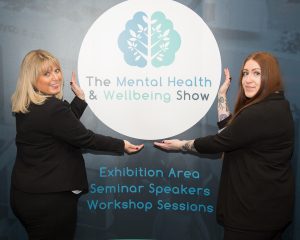 Dawn launches Mental Health & Wellbeing Show 
To highlight the importance of the mental health and to increase the awareness about this topic we created a separate full-day event. Mental Health & Wellbeing Show is taking place on 21st of May 2020 in Cardiff City Stadium. This is the show dedicated to mental health and aiming to promote positive mental health through open conversation, promoting awareness and sharing real-life experiences. Our seminar speakers focus on topics such as coping with mental illness, ways to promote positive mental health, and how to support people around you who are suffering with ill mental health.
Find out more about the event on our website: https://www.mhwshow.co.uk/
Became FSB's Inclusion and Communities Lead for Wales
As experts in business, FSB offers members a wide range of vital business services, including advice, financial expertise, support and a powerful voice in Government. Its aim is to help smaller businesses achieve their ambitions.
For Wales, Dawn has been recognised as the Inclusion and Communities Lead for Wales and is always available to support businesses looking to become more inclusive and involved in their local communities.
The Ajuda team are so very proud of all of Dawn's achievements, and can't wait to see what she is set to achieve in 2020, which will no doubt be amazing as always!