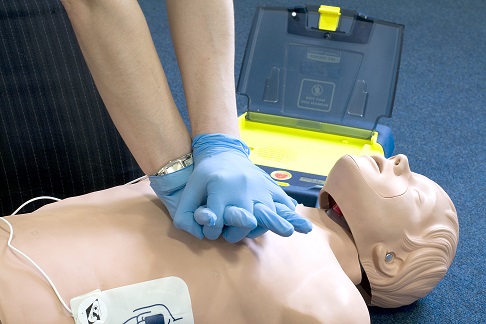 Around 30,000 people in Britain every year suffer a sudden cardiac arrest in the community and around 8,000 people suffer in Wales from the same reason. They can affect anyone at any time – from young children at school, to adults when they are at work or at home. In that case it seems to be important to know what a defibrillator is, how to use it and where to find it – isn't it?
What does #defibruary actually stands for?
The combination of words defibrillator and February aims to create an action which will increase the awareness of defibrillators importance. The Welsh Ambulance Service dedicated the whole month for educating people how to use those lifesaving devices to decrease the negative effects of cardiac arrests. The victim's chances for survival are close to 90% if defibrillator is used within the first minute of collapse. For every minute that defibrillation is delayed, survival decreases by 7% to 10%. Delay for over 10 minutes decreases the chance of survival in adults to less than 5 percent. The greater knowledge about defibrillators the greater chances to save lives!
Defibrillators – all you need to know
Defibrillator called also AED – automated external defibrillator is a portable lifesaving device used to administer an electric shock to the heart and restore the heart's normal rhythm during sudden cardiac arrest. If the heart can be shocked quickly with an AED, a normal heart rhythm may be restored. Due to being portable, automated and easy to use defibrillators can be used in public places and at home.
How to use them?
Although not all defibrillators look the same, they function broadly in the same way. The most important thing you can do if you come across the unconscious and unresponsive person is to call 999 and start CPR to keep the blood flowing in the organism. Every minute without CPR and defibrillation after experiencing a heart attack reduces someone's chance of survival by 10%. If you do have a defibrillator these are a few steps that you need to follow:
Turn the defibrillator on with the green button and follow its instructions.
Peel off the sticky pads and attach them to the patient's skin as it's shown in the picture on the defibrillator (one on each side of the chest).
Once you attach the pads, stop CPR and don't touch the patient.
The defibrillator will analyse the patient's heartbeat and assess whether a shock is needed and if so, it will tell you to press the shock button (an automatic defibrillator will shock the patient without prompt).
The defibrillator will tell you when the shock has been delivered and whether you need to continue CPR.
If so, continue with CPR procedure until the patient shows signs of life or the defibrillator tells you to stop so it can analyse the heartbeat again, or until the ambulance arrives.
Locate your nearest AED
Make sure that you know where the nearest defibrillator in your area is. The AED location map can be found at http://www.heartsafe.org.uk/aed-locations. It has developed over 12 years to assist people living in communities to know in advance where their local public defibrillator may be positioned in case of emergency. These are places in Cardiff where you can find AEDs: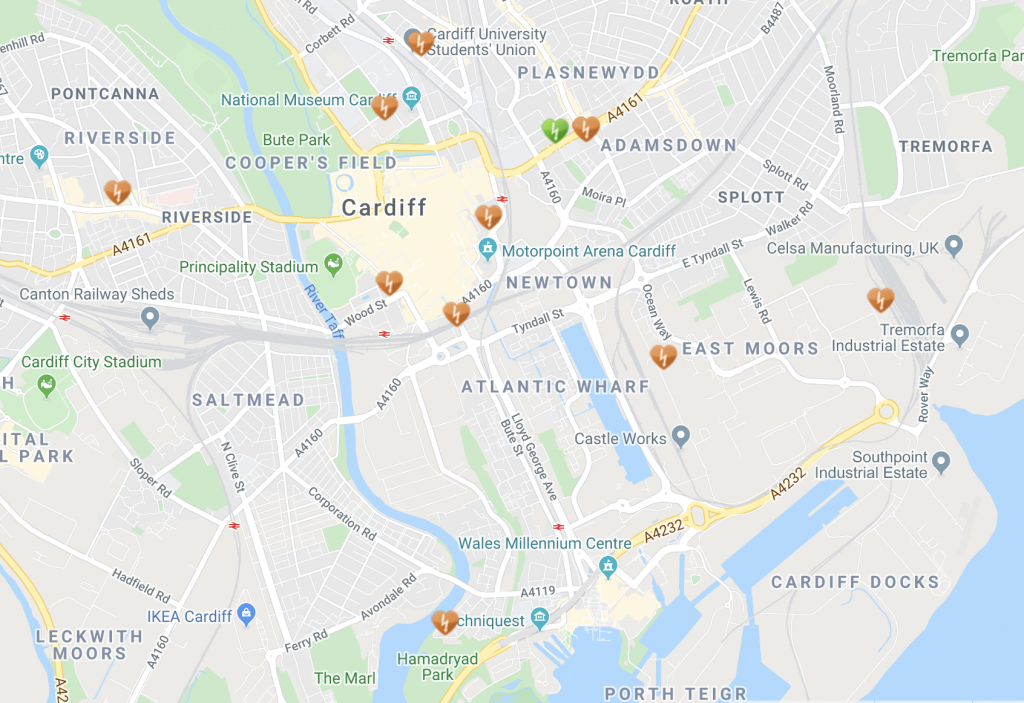 Importance of AED in your workplace
Every workplace has to invest in certain items to protect its staff members and keep them safe from harm. These include first aid kits, fire blankets and fire distinguishers. However, AED is often left off the list and so we have to make sure that this lifesaving device is located in our workplace. Survival rates of sudden cardiac arrests are very low – without immediate treatment, a massive 90 to 95% of SCA victims will not survive. For optimum survival rates, a person suffering from an SCA needs a shock from a defibrillator.
A shocking 13% of workplace fatalities are due to someone suffering from SCA, which just shows how important it is to have a defibrillator in the workplace. Business owners and HR managers need to understand the risks. When it comes to SCAs, the severity of the potential risk is incredibly high. For the cost of a new computer or a round of drinks at the office party, you could purchase a device that can, quite literally, be the difference between life and death.
Apart from having the AED at your workplace, managers should also prepare their workers for various situations by giving them specific first aid trainings. Our company can help you deliver them to both your workplace and individually. Check out our classroom and online training courses at https://www.ajuda.org.uk/ and make sure your workers can feel safe at the workplace!
JOIN #defibruary
This campaign exists to raise awareness of the impact of using a defibrillator. It also encourages the public to sign up to free first aid training classes and to raise money and fundraise to place more defibrillators within the community. At https://www.thewave.co.uk/news/local/welsh-ambulance-live-saving-campaign/ you can find all the additional information about the action and some materials to share. We encourage you to be the part of it and help us spread awareness!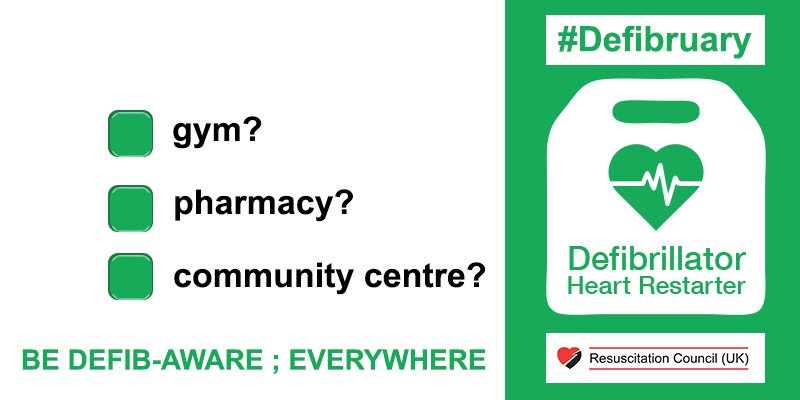 Be the one who makes a change!